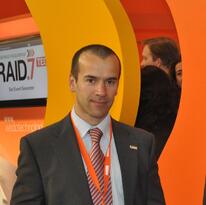 When people think of "innovation", Einstein's E = MC2 or Jobs' iPhone frequently come to mind. The simplicity and brilliance of these solutions offer a very attractive vision of innovation.

It is also a very wrong one.
Innovation is not just inspiration and creativity. Indeed, the old saying proves true - innovation is 1% inspiration and 99% perspiration. Often, innovation brings confusion, doubt, trial-and-error, ad nausea discussions over details, and sleepless nights. Lots of hard work is required to progress from idea to practice, into actual added value to the organization.

Innovation Management is also a complex, heavily researched subject with plenty of theories, frameworks, and all-too-often, diverging guidance.

Notwithstanding, there are two points I firmly believe:
Innovation aims to provide solutions that are better than those previously available yet difficult to reproduce. As a result, Innovation Management can never be reduced to standard recipes or prescriptions, as these are contrary to the very nature of innovation.
Take with a grain of salt those methods focusing too much on measurement and tight monitoring of business intermediate variables, easier to control, but supposedly correlated with the degree of Innovation. I do not question the merits of these approaches. The challenge is to make sure we do not mistake Innovation Generation with Innovation Management, i.e., the end with the means.
Indeed, the only absolute measure of innovation within an organization is results - its growth, its market share, its profitability, and its stakeholders' level of satisfaction.
Innovation Management: Not an Oxymoron
Building processes for tight monitoring and "control" of innovation gives us a comfortable feeling, that we are "managing" innovation effectively. However, control and comfort are incompatible with innovation.
Innovation involves anxiety, ingenuity, art, and uncertainty.
Does that mean there's nothing we can do to promote innovation by creating favorable conditions for the transformation of creativity into value-generating Innovations?
Of course we can!
Innovation Management should focus on factors that allow innovation to flourish while generating and capturing its value, such as the following:
Mechanisms of active listening close to actual and prospective customers.
Incentives geared towards the development, recognition, and exploitation of ideas into products, instead of incentives focused on idea generation. For example, instead of promising financial bonuses for innovative ideas, create the conditions and the recognition mechanisms for your employees to develop promising ideas into actual innovative products and services.
Multidisciplinary teams that combine development with marketing, commercial, and operational areas. These teams will offer a better overall view of the organization and the challenges to overcome, as well as the means for more encompassing solutions. Maximize their performance by setting up the tools and a culture of active collaboration and communication across the organization.
A culture of fail-fast, fail- cheap. With innovation, errors should not be a surprise and much less a stain in one's career. The prize ought to be on trying, learning, and creating; not on compliance. This comes hand-in-hand with a culture of informed risk-taking and the maturity of a risk management practice.

Innovation @ WeDo Technologies

At WeDo Technologies, innovation is paramount to our success and that of our customers. WeDo Technologies' leadership in Business Assurance can only be achieved and maintained through constant innovation in our products. As mentioned earlier, the level of innovation at WeDo Technologies is mostly measured by the level of satisfaction of our customers, our top and bottom lines, and our ability to attract and maintain talent.

Fittingly enough, Business Assurance is about ensuring our customers' business by providing them with the best tools and environment to evolve and innovate. Our flagship product, Enterprise Business Assurance RAID, provides an enterprise platform that is a catalyst for innovation in our customers' organizations. RAID provides a global view of business processes and a unified vision of the organization, as well as the ideal toolset for the analysis, sharing, and collaboration required by multidisciplinary teams from the various areas across the company.

RAID monitors and controls the organization business processes, contributing to operational effectiveness and a more mature risk management practice.

By ensuring our customers' current business, RAID helps create an innovation friendly environment and fosters the development of future businesses.