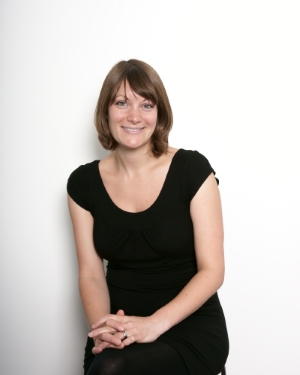 Whether you're at the coalface of Mobile World Congress goings on as an exhibitor, operator, OEM or vendor, or work more 'behind the scenes' as we do as a marketing consultancy, if you work within the telecoms sector you can't help but recognise the importance of the world's leading mobile trade show. This year's event shattered all previous records as the GSMA reported that 93,000 visitors from over 200 countries attended in Barcelona.
Although we've been to MWC many times before, walking into the Fira Gran Via on the first day remains an overwhelming and inspiring experience! The array of colourful exhibition stands and vast flurry of people is a great reminder of just how expansive and diverse the industry is. And as an industry observer and commentator (albeit largely on clients' behalves) it's brilliant to see some of the year's biggest announcements and strategies unfold around you.
The unveiling of new flagship smartphones, like the Samsung Galaxy S6 Edge with its curved screen and metal case, the latest cutting edge software solutions like WeDo Technologies' RAID Telecom, the promise of superfast 5G, smart toothbrushes of the future and IKEA furniture that can charge your gadgets and devices were just some of the standout announcements and common trends showcased this year by more than 2,000 exhibiting companies.
As a communications professional, one of the most iconic features of MWC has to be the Mobile World Live platform. Although it may have evolved from more humble beginnings as the print edition of the Show Daily to encompass its own television channel (featuring our very own Tony Poulos on the day 3 highlights panel talking about everything from wearables and "injectables" to the developing telecoms market) and a raft of digital formats, it's still a thrill to see clients' news there in print as you grab your copy on the way into the Fira. It was fantastic to see that WeDo Technologies was included in not one, but two editions of the Mobile World Live Show Daily this year – firstly in the day 1 edition, where the RAID Telecom news announcement was included in the 'News in Brief' section on page 6 and then a more 'social' reference to WeDo's flash parties in the 'Show in Pictures' round up in the day 4 edition on page 29.
Since being introduced at last year's event, it was great to see how popular WeDo's flash parties have become. People (us included) couldn't get enough of the delicious custard tarts and Port on the WeDo Technologies stand – they even got a special mention in Telecoms.com's A Week In Wireless MWC round up!
MWC is truly an event like no other. It provides an unprecedented platform for networking and making new industry contacts, grants you access to some of the most innovative technologies in the world and through panel discussions and speakerships allows you to hear the thoughts and musings of the most renowned players in the industry.
That said, our tired feet (yes, still tired even a week on) are quite glad they don't have to walk around the Fira again for another year!