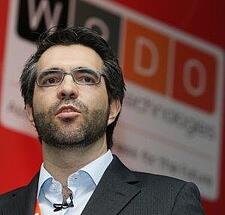 Do you walk the walk? The importance of being your true self.
Companies and individuals in many situations portray themselves in ways that are quite dissimilar to their essence. An extrovert trying to behave as an introvert will most likely result in an awkward situation. Equally, a low profile person trying to behave as a high profiler might create quite a strange dissonance. Either way, neither will be able to fool people for long and neither will be at their best.
As we start a year, this is always one of the things that comes to my mind: Am I being "me" all the time? Are we being us all the time?
What can we do, to make sure our companies are "discovered" and "experienced" by more and more people and organizations in a way we all get their "spontaneous authentic experiences"?
This question probably seems very philosophical or psychoanalytical but it is also a very strategic one to all of us. As professionals, as part of our departments and as part of our companies.
So one of the things we will try to investigate and understand further in 2014 is exactly the "true self" of the revenue assurance, loss prevention and fraud management teams and departments.
What makes you tick? What skills do you currently have and value? What's your vision regarding what is coming next in our industry?
Is this a good time for some co-creation? Can we co-create something together to leverage, for example, the big data technologies or the intersection of experiences between telecoms, retail, energy and finance industries?
Regarding WeDo Technologies' positioning and true self, we very frequently hear from friends in the industry: "It's interesting to see a low profile company reaching such a strong position in the marketplace".
Our reply is always that we ARE a low profile company, but we love building and developing relationships based on trust. We can do this without overselling or getting up on our hind legs. Being like this suits us and we have a strong position in the marketplace BECAUSE of this ethos, not IN SPITE of it. This is our true self.
This is only possible thanks to our customers. Thanks to our friends and colleagues.
Thank YOU! Happy New Year everyone!!!
PS - Let's meet again in May? The WeDo Technologies' worldwide user group will be in "my" home town this year! Please save the date! I hope I will see many of you again in less than 4 months time!