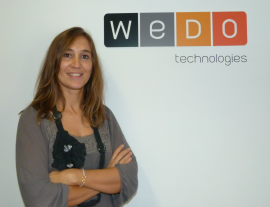 A few years ago, I came across an extraordinary learning experience. I began working at a very well-known and admired Fortune 500 company, a really "sexy brand". Whenever I told friends I worked there, they would all look at me in admiration. Everyone assumed that I was happy and satisfied with my career. Well, I was not.
Every day at work I found myself frustrated and sad. There was just something that kept me from being a fully motivated and dedicated professional. There wasn't a single event that I could pinpoint that made me unhappy. Instead it was the small, day-to-day experiences in my job. Having an orange juice at the bar and being rushed to drink it up. Being asked several times a day, "Whose fault is this?!" Celebrating at a meeting to acknowledge a major accomplishment, just to have the meeting end with the general manager criticizing the employees, the same ones that had reached the historical goal that was being cheered. And so on…

It took me six months to realize the problem and make the decision to leave. I simply didn't fit that corporate culture. It wasn't about the official corporate values or the written statements. The problem was in the attitudes of the people at all levels of the organization, from upper management to the bottom of the organization.

As an employee, as an individual, it was a wake-up call for me. I decided that from that point on I would only work for people who would help me grow and who shared my core personal values. I was lucky; I found other companies with this sort of corporate culture. Unfortunately some people spend their lives without finding this opportunity or perhaps without ever having this "wake-up call", never enjoying the hours they spend at work.

We spend more hours working, wherever we are, than we spend at home with our families. We deserve to be happy and fulfilled, so we should continually strive to find a corporate culture that fosters this.

In a company, we are all responsible for the working environment we help to create, for what is being said and done. We - each one of us - have to help to shape what we firmly believe is our company's way of doing things, our unique way. If not, what will separate our company from another one? We all need to have something that identifies us and truly makes us a part of a whole. I now understand that the people from that Fortune 500 company all shared some common values. They just weren't my own.

I believe in striving, in hard work, in trying, in failing, in learning, in deserving, in celebrating, in sharing... I am fortunate to have found a company that shares these same core values, WeDo Technologies.

At WeDo Technologies we are finding our uniqueness. We are shaping our corporate culture with an emotional intensity that we hope it we will inspire others. We're committed to make things happen with a respect for individuals, balanced with corporate values and goals.

I like to think of our company as a tribe and our corporate values as a totem. Is this pretentious? I hope not. I believe that saying what we think no matter what, standing up for our beliefs, fostering a culture driven towards teaming and improvement, embracing diversity, and sharing companionship through both success and hardship is worthy of being considered a totem.

Are we perfect? Of course not! But more important than perfection is walking the talk, practicing what we preach.

In our own WEnique way.

Welcome to WeDo Technologies!