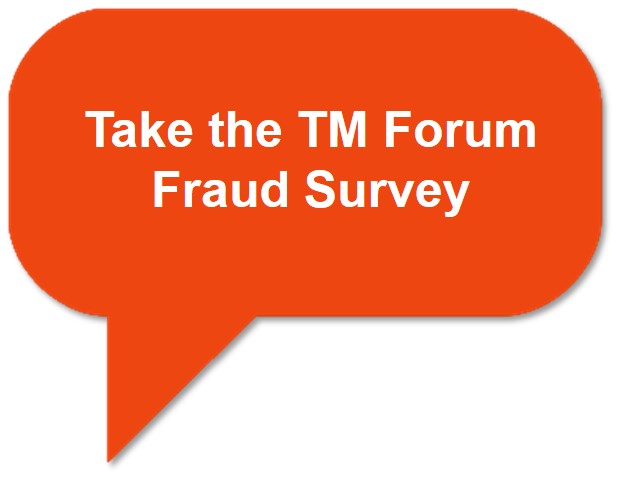 Back in 2011, TMF launched its initial Fraud Survey, with the intent to classify the various fraud types found around the world. The results gathered were both insightful and cautionary – highlighting known fraud types and some new potential threats. From this survey we were able to share aggregated information and conclusions, helping the Fraud Management community to understand how the practice is evolving worldwide, and how to better tackle a constantly changing landscape. We discovered new sophisticated ways that people were committing Fraud, and even found where new fraud types were appearing.
In today's digital world, the amount of data produced by transactions and the increasingly real time nature of these transactions are opening new doors for Fraudsters every day. So to keep up, we have launched the 2nd Fraud Survey. This one focuses more on the business practices that service providers use to track, measure and manage their fraud - and we need your help.
Below are three reasons why you should take a few minutes to respond to this survey today:
Share your Experience: The TMF Fraud survey is the only one that focuses on assessing Fraud Management practices from a global perspective, and how the maturity of this process impacts different organizational areas across the service provider. But we need your input – we can't do it without you! As fraud management professionals, it is important that we share our experiences so we can learn from one another and work together to devise new methods for combatting this ever-changing threat.

Be Part of the Solution, and Make the World a Better Place: Good things happen when people work together. A great example of one of the benefits that came from the first TMF Fraud Survey (2011) was the creation of the TMF Fraud Classification Guide. When we did our initial survey, it became clear that each operator was using a different approach to classify Fraud. The consequence of this was that it was simply impossible to compare and aggregate the collected data. It was also evident that even the language and terminology used was widely different, so comparing and measuring fraud types became almost impossible. This is when the Fraud Classification Guide was established – as a way to provide those of us in the industry with a common language and approach, helping to better measure and track the impact of fraud globally.
Benefit from the Key Findings: As a participant of the 2014 survey, you will receive a free copy of the final report. This should provide some new insight into how your colleagues from across the world are addressing the critical issues of fraud and provide some fresh ideas and insight. The survey can be completed in a few minutes, and your responses will be 'anonymous' and appear as aggregated results. And best of all, you will know that by participating, you will be making a difference.
If you work in the Fraud Management Department of a communications service provider, you are welcome to participate. The TMForum Fraud Survey 2014 will be open until the end of this year.